We've all heard it—breakfast is the most important meal of the day. If we start our day off with a hearty and healthy breakfast, chances are, we will feel better the rest of the day. Start your new year and your new day off right with this simple and delicious twist on oatmeal.
Prep Time: 10 min. Cook Time (optional): 5 min.
What You'll Need for Overnight Oatmeal
2 cups old-fashioned oats
1 1/2 cups whole milk
1 cup half-and-half
1/2 cup raisins
4 heaping tablespoons brown sugar
2 tablespoons vanilla extract
pinch of kosher salt
2 small Granny Smith apples, chopped
blueberries, raspberries, and strawberries (optional) * For an easy metric conversion chart, search the Internet for "metric kitchen."
Total Time: 8 hr. 15 min. Yields: 4 servings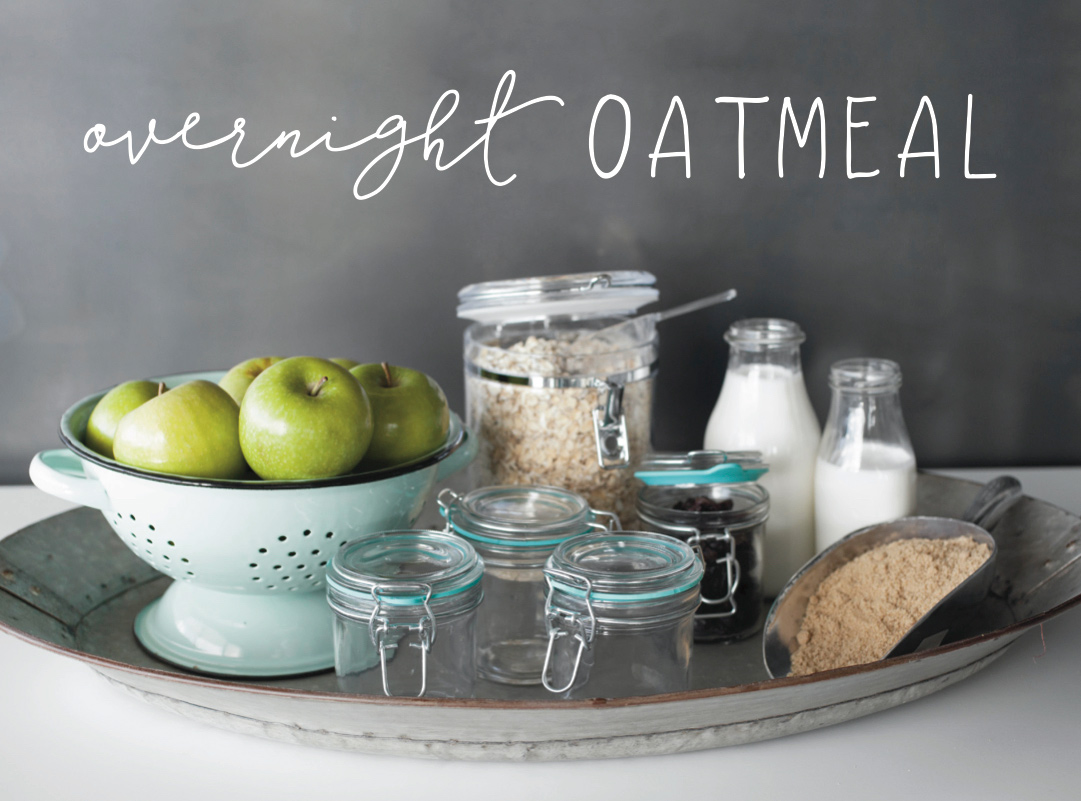 What You'll Do
1. In a bowl, mix together the oats, milk, half-and-half, raisins, brown sugar, vanilla, salt, and apples.
2. Cover and refrigerate oatmeal overnight. You can do this in one large bowl or individual serving sizes.
3. You can serve overnight oatmeal cold or warm it up in the microwave in the morning.
4. Garnish with berries if desired.