In 2001, five businessmen decided they wanted to impact the city of Milwaukee.
They desired to begin a faith-based business that would give the unemployed people of the city a dignified place to work. They dreamed of transforming lives, as well as their community, for the glory of God. Thus began the journey of Community Warehouse.
Milwaukee Working is Changing Lives
In 2010, Milwaukee Working began as an offshoot of Community Warehouse in an effort to continue to build into the lives of people by offering a second chance to those who might not otherwise be able to find employment.
Milwaukee Working has created several different business models. These include selling books, DVDs, and games online; disassembling electronics; building floors, vanities, and pallets; and recycling. Through the profits from these various operations, the organization is able to hire and pay fair wages to more than 30 employees. Milwaukee Working aims to continue to offer jobs to more and more people in the community.
But Milwaukee Working offers much more than just a job to its employees. Every Monday morning at eight, employees can attend an optional Bible study. They're also paired with mentors who walk with them and encourage them as they pursue growth. Employees also have access to a community resource center on-site that offers rehabilitation services, both for them as well as others throughout the city.
Milwaukee Working hires many temporary employees found through referrals, including through the strong relationship that Milwaukee Working has cultivated with the Milwaukee Police Department and area parole officers. These temporary employees have the opportunity to work alongside those who have already been employed for a few years at Milwaukee Working, with the goal being to eventually offer these workers full-time positions.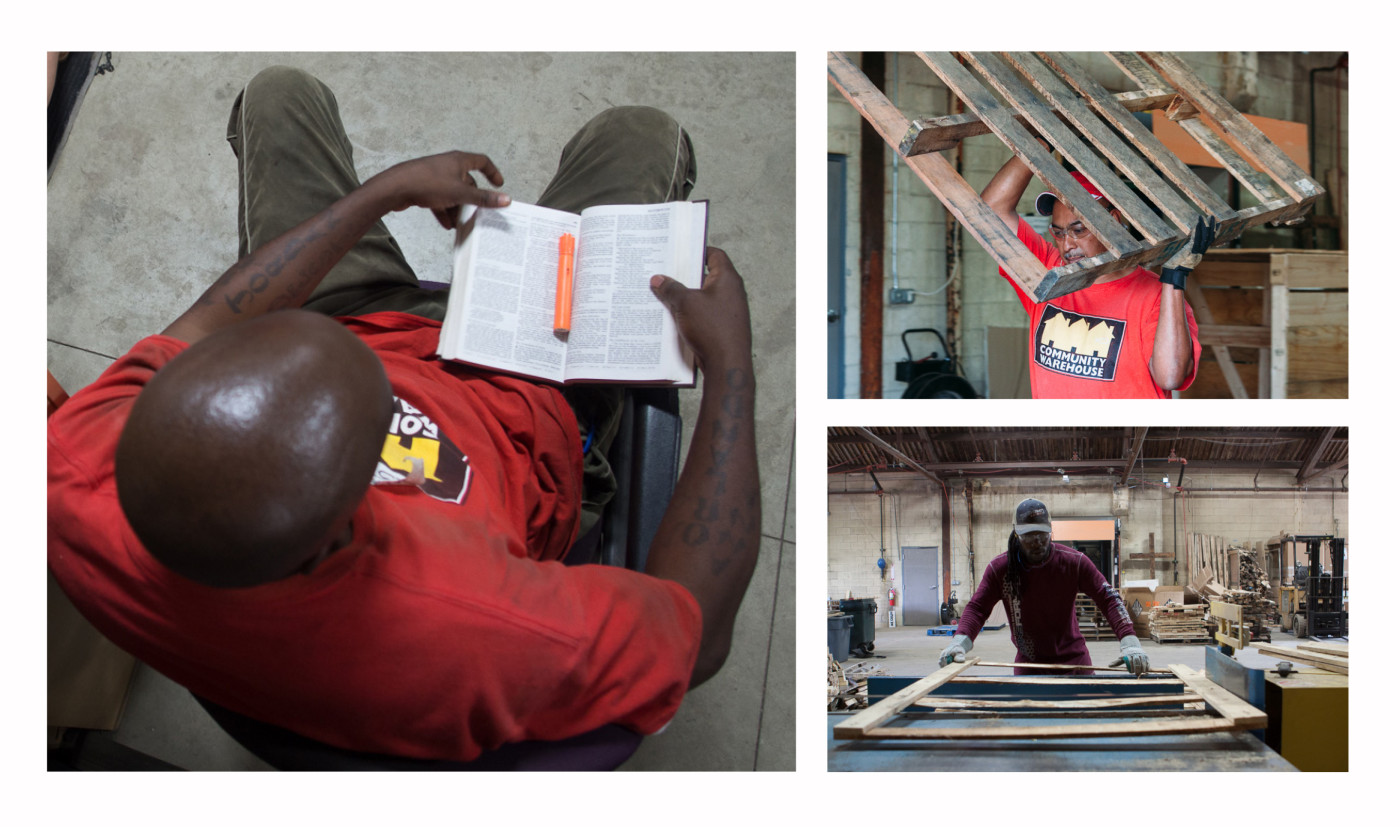 It all started with a dream. Five people who felt burdened for Milwaukee wanted to make a difference. They wanted to do something to change the lives of those who came from hard situations or made bad decisions. They wanted to create something that would honor God. Now the community is blessed through the jobs they are creating and the support they offer.
What dream or burden has God put on your heart for your community? To whom can you offer a second chance?
More information about Milwaukee Working:
milwaukeeworking.org.