I love the idea of focusing on making room at our tables this Christmas season (and always!). It's so easy to fall into our busy lives and forget that there are people in our neighborhoods, spheres of influence, and communities who need some extra love and care. And it's our opportunity to show God's love to others.
These ornaments make a simple gift and activity for every guest who gathers at your home this season! Once you gather at your table, encourage everyone to draw or write something that reminds them of how God showed His love for them this year. Afterwards, give each person a chance to share what she wrote or drew on her ornament and why.
What You'll Need for Your Loved Ornament:
• 1 clear acrylic ornament per person
• 1 black permanent marker per person
• 3/8″ ribbon, approximately 6″ for each ornament
• paper and pen
• scissors and hole punch
• 1 red paper or heart bead per ornament
• 1/3 cup ice cream salt per ornament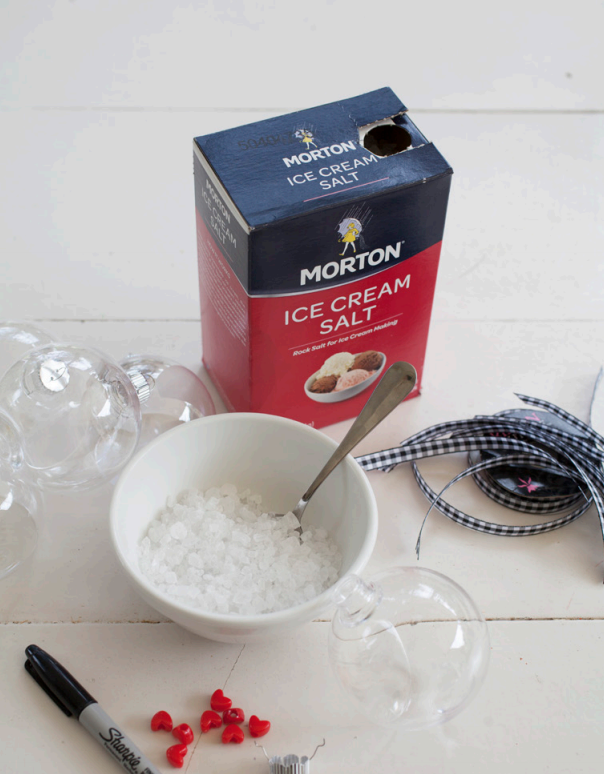 What You'll Do to Create Your Loved Ornament:
1. Make simple name tags with paper and punch a hole in the corner of each.
2. Remove ornament "lid" and pour ice cream salt into the ornament.
3. Add the heart bead or paper heart.
4. Replace lid.
5. String name tag on piece of ribbon.
6. String ribbon on ornament lid and knot. Repeat steps two through six for all of the
ornaments.
7. Place an ornament and a permanent marker at each place setting for your family and guests.