With warmer weather here, what better way to embrace this beautiful season than with some fun lawn games for the entire family? As the sun sets, gather your little ones for a fun game of Glowing Ring Toss.
SUPPLIES FOR DIY GLOWING RING TOSS:
• large 12" glow stick (found at dollar stores)
• 4-pack glow stick necklaces (1 pack per player, a different color for each player, found at dollar stores)
• masking tape
BEFORE YOU START:
1. Dig a small hole in the ground and stick in the 12-inch glow stick vertically. (Wet the ground first to make this easier.)
2. Assemble the glow stick necklaces. For each one, wrap a piece of masking tape around the connection point, and then wrap another piece on the opposite site of the "ring" to evenly distribute the weight.
3. Determine the distance you'd like your kids to toss from, depending on their ages, and make a masking-tape line on the ground at that distance.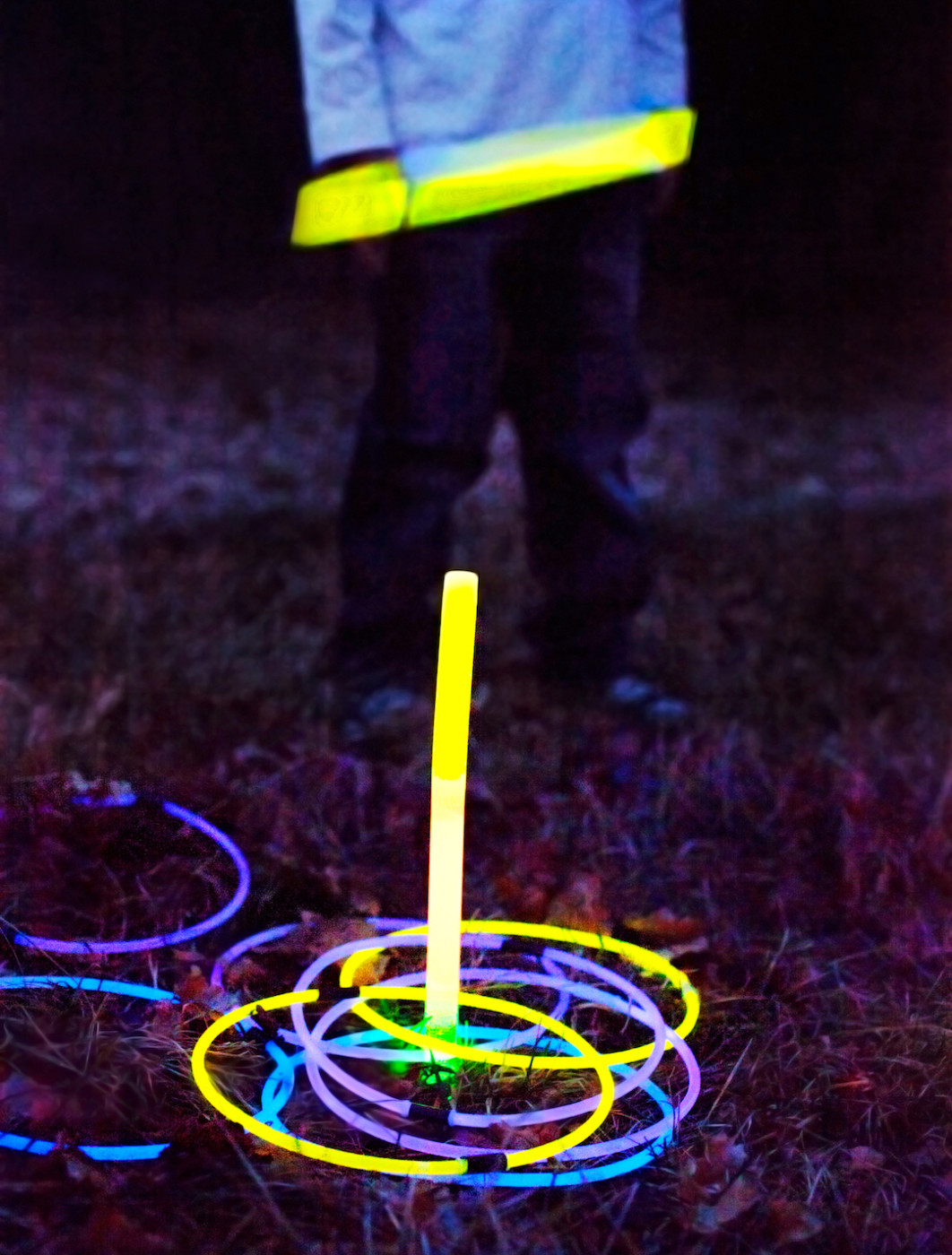 TIME TO PLAY!
1. Give each player a set of four rings.
2. Starting with the youngest, have each player take turns standing behind the line and tossing one ring at a time onto the vertical 12-inch glow stick. The first player to get all of his rings around the glow stick wins!
REMEMBER!
Play as many rounds of this game as you'd like or until your children can toss no more!
You probably experienced moments of excitement and nervousness when playing Glowing Ring Toss. Remind your children that similar to the excitement and nervousness that came with these games, we also experience both exciting and uncomfortable moments and seasons in life. When we reach these challenges and step outside of our comfort zone, we learn to depend on the Holy Spirit to equip and strengthen us. We can trust God and know that He will transform us as we step out in faith, no matter the circumstance.