Build an Orphanage?
In September 2007, five-year-old Izzy Redford's mother, Kelly, shared with her an email from the Global Orphan Project. It was the story of two infant girls, weighing three pounds each, whose mother had died during childbirth. At the end of the story, Kelly saw tears streaming down Izzy's face. When Kelly asked Izzy what was wrong, she replied, "I'm so sad that these girls don't have a mom to care for them, a bed to sleep in, or a favorite blanket to hold like I do!" She then said she wanted to do something to help them.
Izzy felt compelled to be part of a grander story—a story in which she could use her passion and gifts to make a better life for orphans. Her parents, Kelly and Kevin Redford, encouraged her to do what she could for them.
Art For Orphans
Izzy, now six, responded by starting Art for Orphans. She began drawing and coloring pictures and turning them into cards to sell to family and friends. She knew God wanted to build strong homes for these children. By selling her art, Izzy raised $5,000 to build a home for orphaned children in Hope Village, a group of homes in Haiti. The Isabelle House of Hope would open one year later. One house supports six children and one adult caregiver.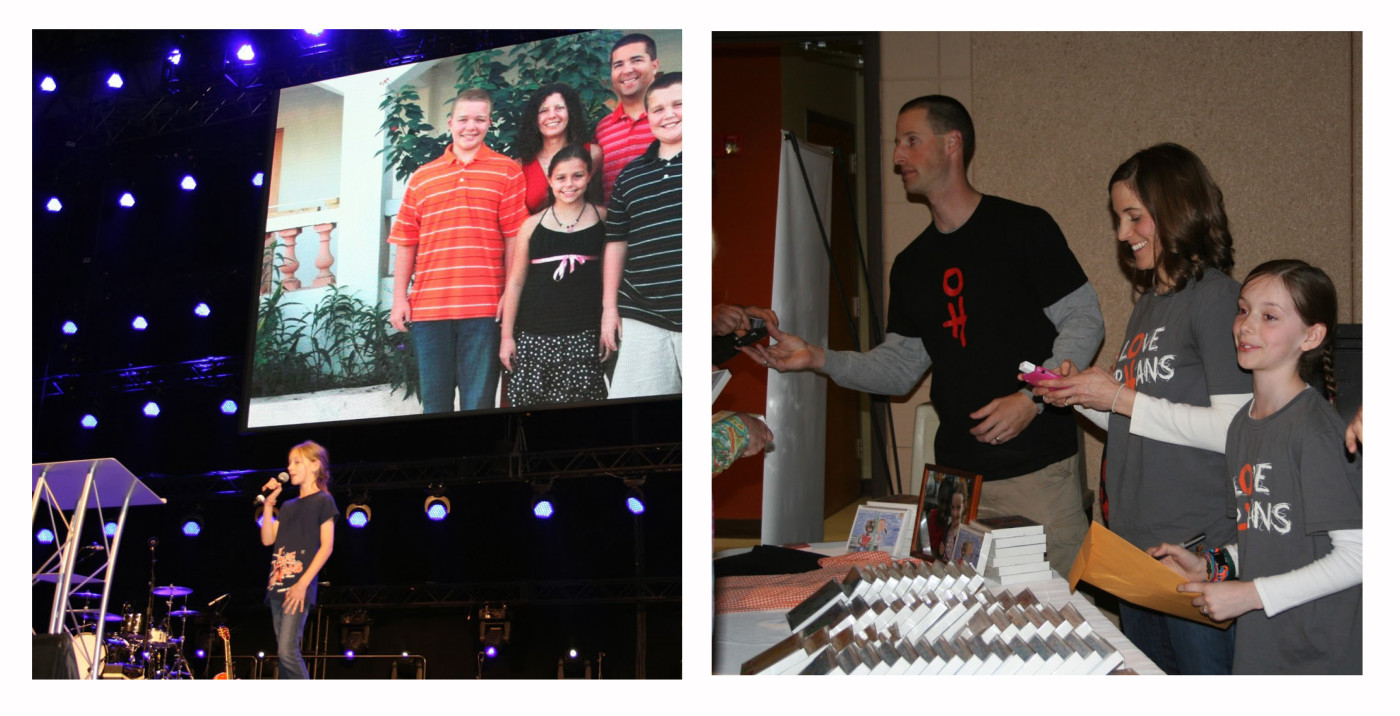 But one house wasn't enough. God had created a desire in Izzy to care for orphans, and she had to keep going. She said, "I like taking care of orphans because I wish they could have enough. The only way to do it is to believe in God and pray. I have chosen to do that."
Izzy shared more than her art with others as she told the stories of orphans. She shared the love of God and how He cared for others, and she spoke with everyone who would listen. At dentist appointments, she gave updates to those working on her teeth and inspired them to support the orphans by giving toothbrushes. She worked with the Girl Scouts to fill orphan homes with Build-A-Bear stuffed animals. And soon after the completion of the first house, two more houses, in Malawi and Kabale, Uganda, were built and fully funded.
God continued to use Izzy to tell the world about caring for orphans. In July of 2009, the platform would be super-sized as ABC World News highlighted Izzy as its Person of the Week. Later that year, she would be honored with the Global Orphan Project's Advocate of the Year Award. She was eight.
In 2010, devastation and destruction struck Haiti.
There was a 7.0 earthquake near Port-au-Prince. After hearing the news, Izzy announced that houses four, five, six, and seven would be built there. Izzy and a team traveled to Haiti in 2013 to see the completed houses, and she met with young girls who'd moved into her very first house, the House of Hope built in 2009. She also met all the new children living in the homes God had built over the years. As she walked through the village, children and adults would chant, "Isabelle, Isabelle, Isabelle." Each time, Izzy responded, "How good is our God!"
Izzy's world expanded through relationships she made at the World Mandate Conference, where she spoke and sold enough cards in one day to build houses eight and nine in Rukore Village, Uganda.
Over and over, Izzy, Kevin, and Kelly recount the story of God's miracles and faithfulness as one little girl followed His prompting to take action through art. She modeled the love of Christ in a simple and tangible way. Years after Izzy first heard the story of the two infant girls, Izzy's art has raised $80,000 to build 10 homes on three continents and to support the children and caregivers who live in these homes.
God isn't done yet. Today, Izzy is 13, and I recently asked her, "If God has done all of this through you by the age of 13, what do you think He'll do next?" She just smiled and said, "I don't know, but it has to be good. God is good."
To find out more about Izzy and Art for Orphans, visit:
artfororphans.blogspot.com